Trap, jazz and 90s pop
I'll be attending Midem 2016, back for the 16th time.
As in previous years, I will be representing several different projects because as Kid Creole once said, "Variety is the spice of society".
Trap as pop as trap
Over the years, I've worked with a number of great pop projects, notably 2 Unlimited and CB Milton. I'm back in the saddle with a fascinating new team and will be investigating the opportunities for placing songs and writing for your projects. This is trap, but with a very clear pop edge to it.
Speaking of the 90s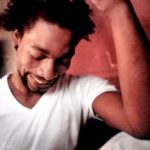 One of my favourite projects was CB Milton, who had hits with "Send me an Angel" and "It's a Loving Thing" among others. The rights now reside with the writers.
So we are checking for advertising or license opportunities – but also possible covers. These are very commercial dance-based melodies. There is plenty of room for bringing them back to the airwaves. They could provide a boost for the right sort of artist. Please get in touch if you want to consider this. What's more, one of the writers is DJ Phil Wilde (handy for remixes).
Cool jazz from Igloo
For a number of years, I have been one of the administrators of the jazz Igloo label, plus the little sisters IglooMondo and Factice. We are always looking to expand our network of partners, notably in the live sector.
For all this and more, drop me a note at michael@thewritestuff.be or through the Midem database. I'll be in Cannes from Thursday PM until Monday morning.